Phoenix Technologies Ltd. , the leader in PC 3.0 products, services and embedded technologies, Yesterday announced that HyperSpace, its award-winning, revolutionary instant-on, always-connected computing environment, has been optimized for the ARM(R) Cortex(TM)-A8 processor architecture so that consumers using netbooks and mobile devices powered by ARM processors can enjoy the same efficiency, fun, and ease-of-use that HyperSpace brings to mobile PC users.
Phoenix HyperSpace for PCs and netbooks was launched in January at CES 2009 in Las Vegas. It was selected "Best Software" by Laptop
Magazine at CES 2009 and was also winner of Laptop Magazine's 2009 CES Readers' Choice Award. It is available now as a download at www.hyperspace.com, and will be integrated by major OEMs in next-generation notebook PCs and netbooks.
The ARM Cortex-A8 processor, based on the ARMv7 architecture, is the most energy-efficient and highest-performing among ARM processors. The first superscalar processor from ARM, the Cortex-A8 processor utilizes technology for enhanced code density and performance and provides an optimum platform for HyperSpace because of its lightweight footprint and nimble performance. Cortex-A8 processor technology powers Freescale Semiconductor's i.MX515 processor, which is designed to help OEMs develop and build inexpensive, high-performing netbooks with extended battery life.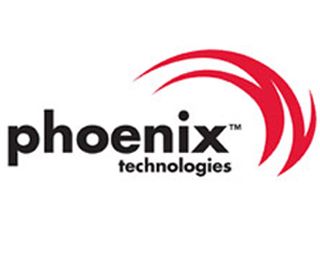 Porting HyperSpace to ARM technology will help ensure a positive user experience with new lines of netbooks. HyperSpace dramatically simplifies and improves the mobile experience in multiple ways to enable users to achieve new levels of productivity. HyperSpace boots up and powers down in seconds, giving users almost instant access to important web-based applications